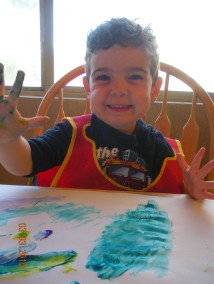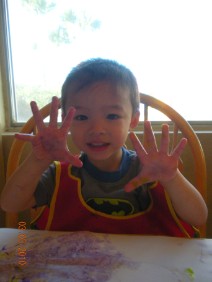 Logan and Nathan doing some fingerpainting.
Savannah getting started on coloring Easter Eggs! We had an Easter Egg hunt with over 300 eggs for the Children. It was so much fun!!!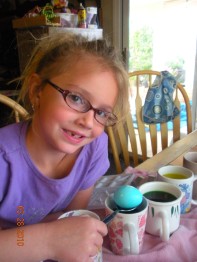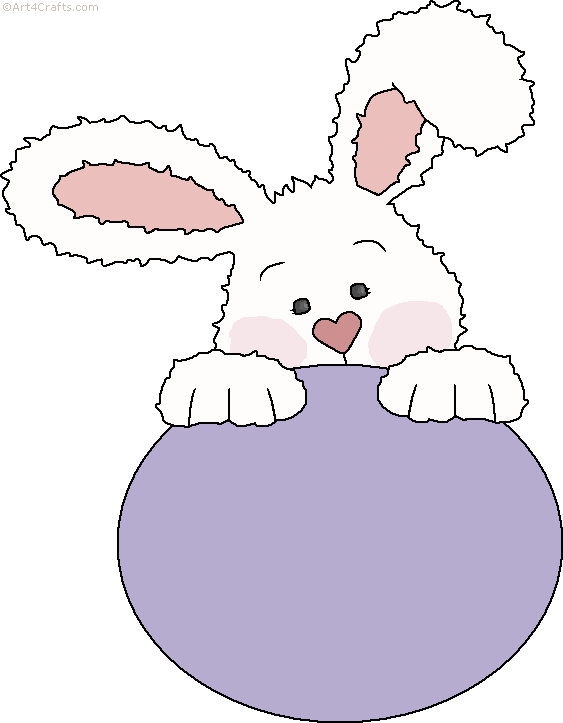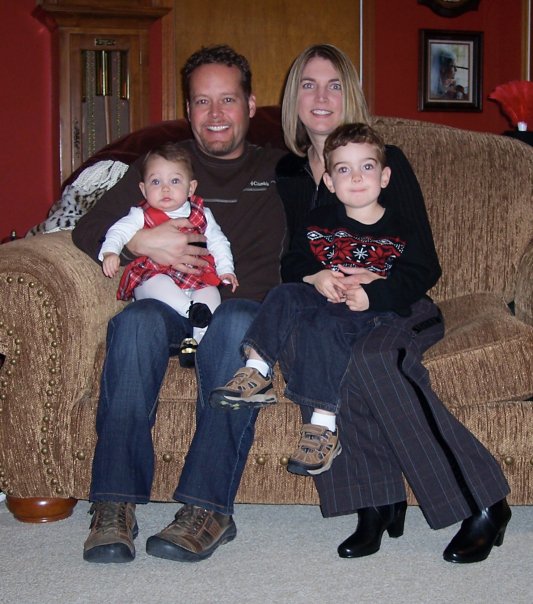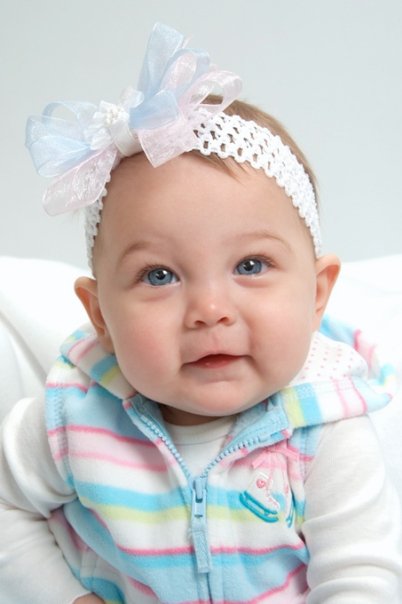 This is beautiful little Carlee. She was a blessing born on Mother's Day 2009.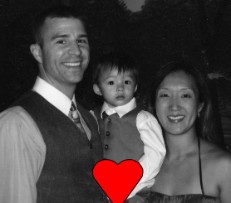 We Would like to say "Congrats" to Jamie & Jeremy for their new little one "Noah"....and we are anxiously awaiting the little princess from Korea.